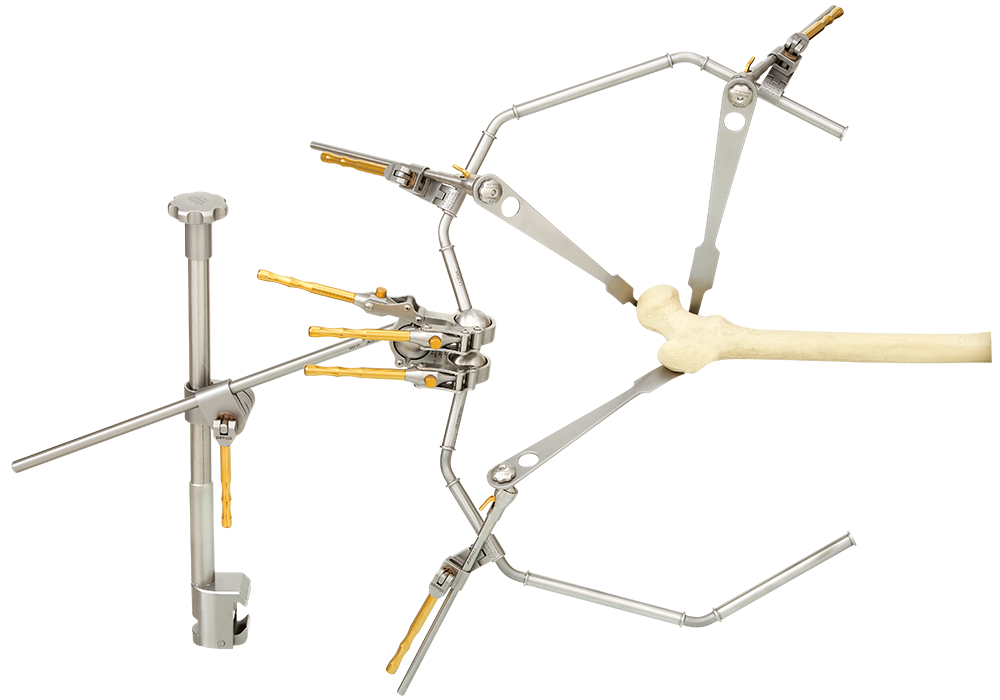 In advanced cases of wear and tear of the hip joint, surgery is sometimes the only option. And surgery often entails implants: hip endoprostheses. For this type of procedure, Condor® offers the best options. Top quality, ease of use, and modular flexibility are some of the performance characteristics of the Condor GoldLine® Wound Retractor System for use in hip endoprosthetic procedures. Endoprosthetic hip joint replacements require a high degree of surgical preparation in regard to the positioning of the patient and therefore of the hip joint. In this scenario, effective relief through the easy, flexible, and quick setup of the wound retractor system is in particular demand. The 3D configuration that is made possible by the spherical joints offers the surgeon unimpeded configuration options in every position and facilitates a smooth hip endoprosthetic surgery.
The quick and easy setup facilitates a seamless procedure and therefore the optimal prostheses use.
3D configuration with spherical joints
Quick locks simplify the site adjustment during hip endoprosthetic surgeries, ensuring that the prostheses are positioned well
"One-handed" control of quick locks
Spherical adapters for existing Hohmann bone levers
Suitable for every possible patient position during knee or hip endoprosthetic interventions
Can also be used with navigation systems
Efficient use of personnel
Promotes training during prostheses implantation
The endoprosthetics set for orthopedics is designed for knee as well as hip endoprosthetic surgeries. During the treatment of the knee or hip joint, the wound retractor system can be used effortlessly. Thanks to Condor® 's spherical adapters, surgical teams can continue to use their existing Hohmann bone levers. This flexible adjustment at each site position for knee and hip endoprosthetic procedures can, in this form, only be done with the Condor® spherical adapters. Another benefit: The spherical adapters have a quick lock designed to be opened with a lever – this saves time, makes handling easier and is yet another factor that ensures the best possible, flexible adjustment during knee and hip endoprosthetic interventions. At the same time, the spherical adapters cannot be loosened inadvertently. Even when using a navigation system, the wound retractor system does not affect the surgery.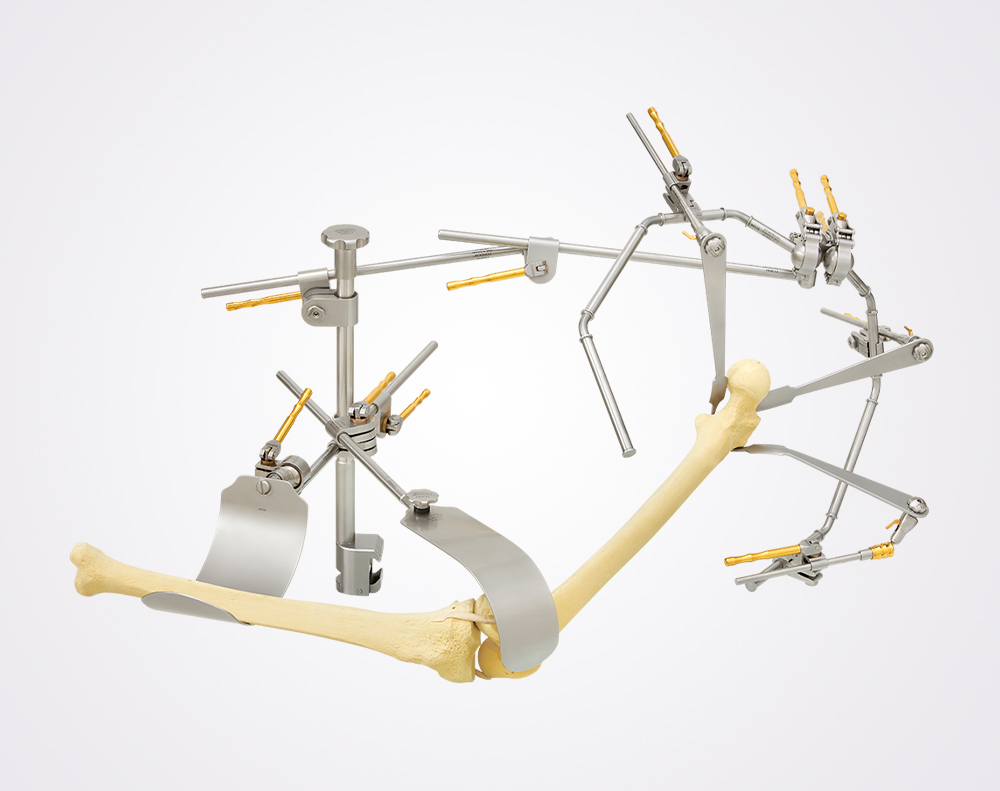 Leg Positioner
Knee Replacement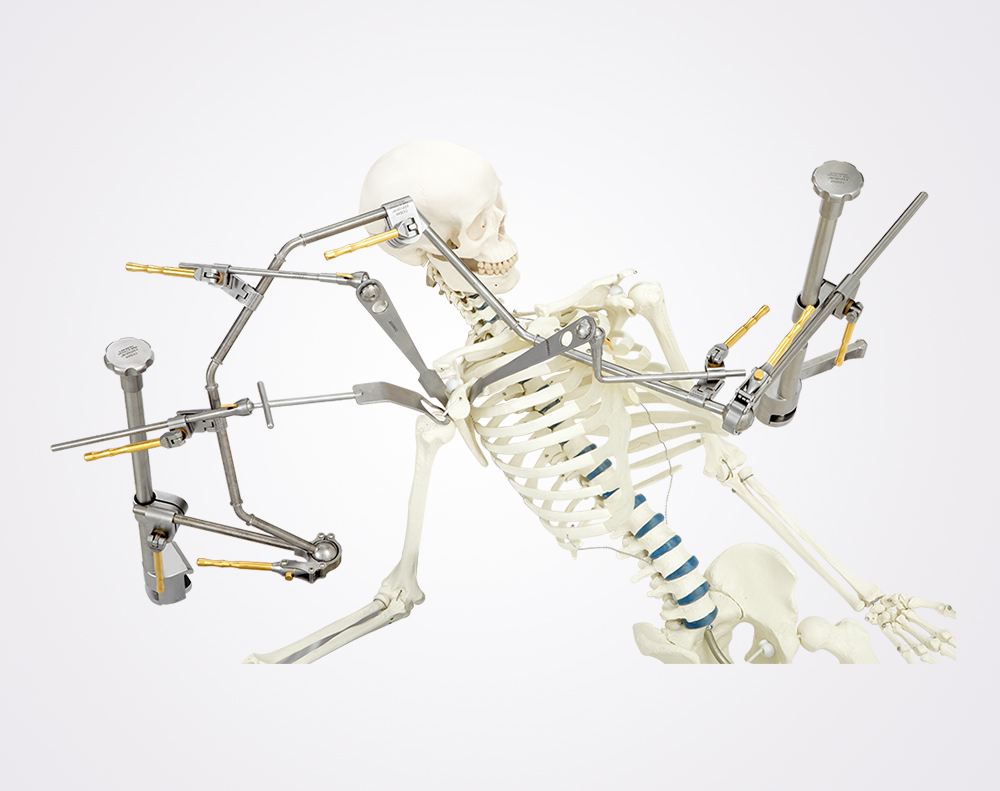 Shoulder Replacement