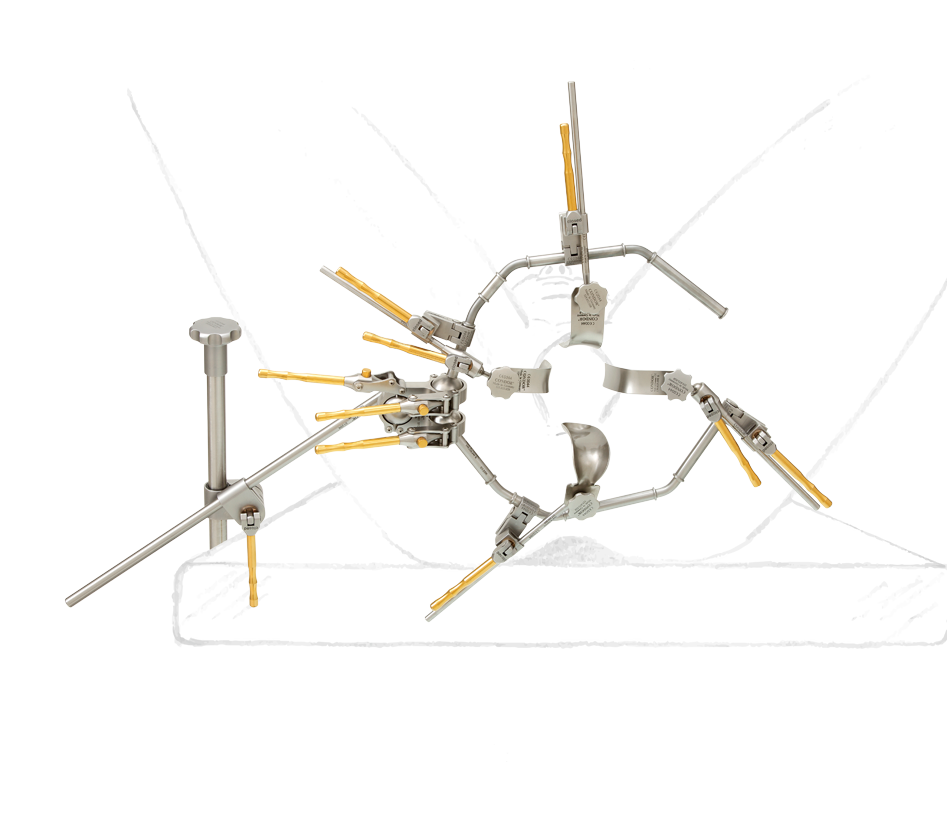 Mini System Vaginal Hysterectomy

Sometimes, gynecological instruments serve their purpose but do not provide any added value. The Condor® Vaginal Mini Set, however, provides the best support during gynecological procedures: Only one assistant is needed. For the assistant in particular, the use of the set simplifies work tremendously: No longer do gynecological instruments have to be held. This eliminates the inconvenient posture. This product is yet another example of the surgical benefit Condor's gynecological instruments provide: Vaginal retractors and clamps can be positioned quickly and easily with flexible blade holders; they can be configured individually and supplemented with other gynecological instruments. As a result, the gynecological surgical site can always be customized for each individual surgical scenario. Special accessories and application-specific gynecological instruments such as retractors permit the use of Condor's Vaginal Mini Set during transvaginal sacrospinal fixations due to vaginal wall descensus.
Gynecological instruments can be ideally configured
Ultra-light, energy-saving precision adjustment of the retractors and clamps by ratchet
Completely sterile, hygienic design
Maximum mobility
Excellent stability
Great flexibility through the discretionary adjustment of the Rochard frame
Gynecological instruments can be assembled quickly and easily
Long blade holders that can be angled
Option to combine the Rochard System and Abdominal Set
The core elements and advantages of the basic Condor® GoldLine Wound Retractor Set are also transferable to the Mini Set Vaginal Hysterectomy, since here, too, gynecological instruments can be superbly adjusted, and freedom of movement is a given during all procedures. The modular systems are multi-functional within the field of gynecology and can be ideally configured with only a few steps. Patented blade holders ensure an optimal arrangement of additional products such as retractors and clamps – tip-focused.